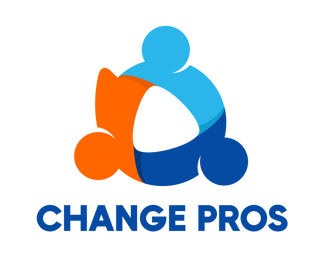 Change Pros Certification CCMP Training Course
We have made quality our habit. It's not something that we just strive for – we live by this principle every day.
Course Description
Learn by doing with the Change Pros Certification Course. We take Change Management concepts and processes, and turn them into an easy-to-digest framework, Change on a Page™, fully aligned to the Association of Change Management Professionals (ACMP) Standard.
Our training course applies a 3-step process for each core concept: Learn, Apply, and Share.
Learn from our instructors as they bring key concepts to life with stories about real change projects.

Apply core concepts by using Change Pros 30+ editable tools and templates to a real project. Practice CCMP exams are also available for students to reinforce core concepts and prepare for CCMP Certification exam.

Share and reflect with fellow Change Professionals from all over the world on how to apply Change Management methodologies, individual change models and tools

Why Change Pros?
We believe you learn by doing and our past students agree! Our Learn, Apply, Share process is the best way to both develop as a Change Professional and prepare for the CCMP exam.

Keep it Simple! Our Change on a Page™ is easy to digest, and accurately represents core ACMP Standard concepts and key deliverables.

Our course is designed by PROSCI and CCMP certified change professionals with over 20 years of experience. Our instructors share our passion and come with a minimum of 10 years of experience leading complex change projects.

Our practice CCMP Certification exams mirror the format, type of question and topic allocation to prepare you for the CCMP Certification Exam.

We are committed to continous improvement and rigorously review and apply feedback to our course and tools.

Our approach works! 98% of participants who report exam results pass the CCMP Certification exam on their first try (past pass results do not guarantee future pass rates).

Students who successfully complete the course earn a digital badge indicating they are a Certified Change Pros Professional in Organizational Change Management.
Course Length
21 hours spread over 3 Days of Synchronous/Live Training using Zoom

Each day consists of 8 scheduled hours: 7 hours of instruction, 1 hour of daily break time

Tuition & Fees
The course is offered at the competitive rate of $900/participant and includes course content, access to 5 online practice exams, editable tools and templates. Please contact us to discuss discounts available for groups or ACMP members.

Withdrawal and Refund Policy
Withdrawals are allowed up to 14 days of the class start date for a full refund. After 14 days of the class start date, no refunds will be issued. Rescheduling to a future course date is allowed up to 7 days of the class start date with no penalty. Rescheduling within 7 days of the class start date with incur a $200 penalty. Exceptions: Exceptions can be requested for special circumstances like unexpected medical issues with written documentation. Please contact training@thechangepros.com for assistance.
Select 'Course Registration' to register for an upcoming course. For any other inquiries, including the delivery of custom courses and direct business-to-business billing, please complete the contact form below. We are happy to respond to any questions you have.